IAA 2021 in Munich and höchstmass is there
Trade fair hostesses, professional explainer, promoters and guides for a successful appearance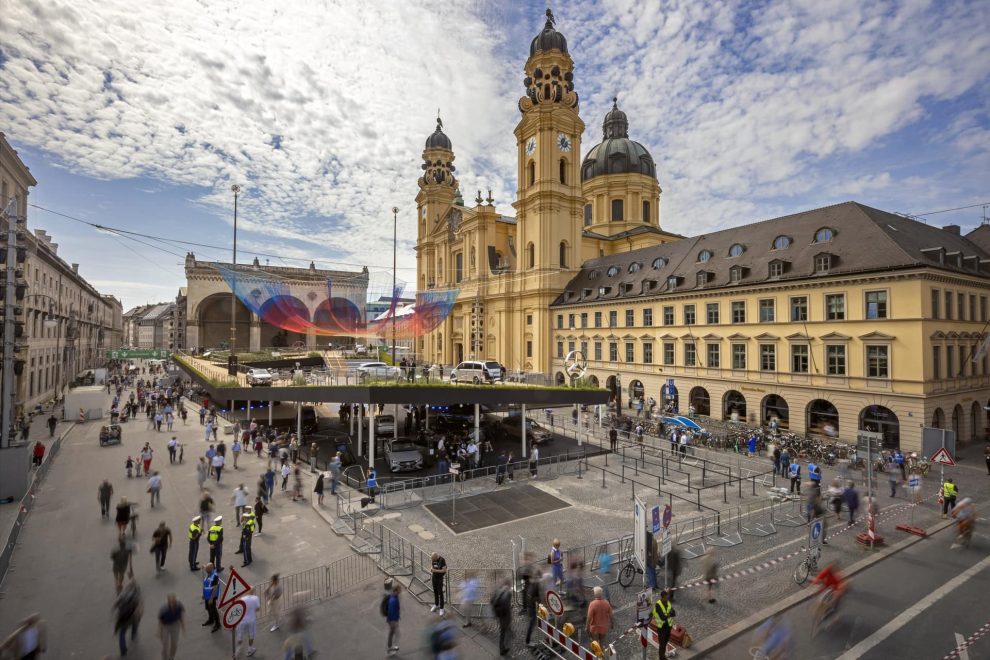 IAA 2021 in Munich – New location, new concept – höchstmass again
As an agency höchstmass, we are pleased that we were able to complete the relocation from Frankfurt to Munich together with our existing customers – but also many new customers. In our usual quality, we were able to ensure that our clients were able to make their products and services accessible to a wide audience with well over 100 brand ambassadors. Our brand ambassadors were always ready and waiting with a smile on their faces to ensure a warm welcome and a friendly farewell.
Brand ambassadors still in high demand
In between, many of our customers' visitors were comprehensively informed about products and services by the brand ambassadors we trained and provided. In the process, we were able to further expand our range of services in 2021 and, in addition to established brands and corporations, also attract start-ups that were happy to make use of our outstanding staff to present themselves and their product in the best possible light. Because in addition to an impressive trade fair construction, it is above all the human components that ensure whether the visitor feels comfortable.
Logistical challenge
In addition to the conditions and special challenges of the Corona pandemic, the splitting of the trade show into public and trade visitors also presented us with special challenges. Of course, in the best case scenario, customers and visitors were not to notice any of this. Thanks to our very experienced project management, a well-coordinated team of very professional suppliers and employees, who acted flexibly and thoughtfully at all times, this challenge was solved without incident.