Maserati Levante in local shops
Dealer presentation: Local presentation of the new SUV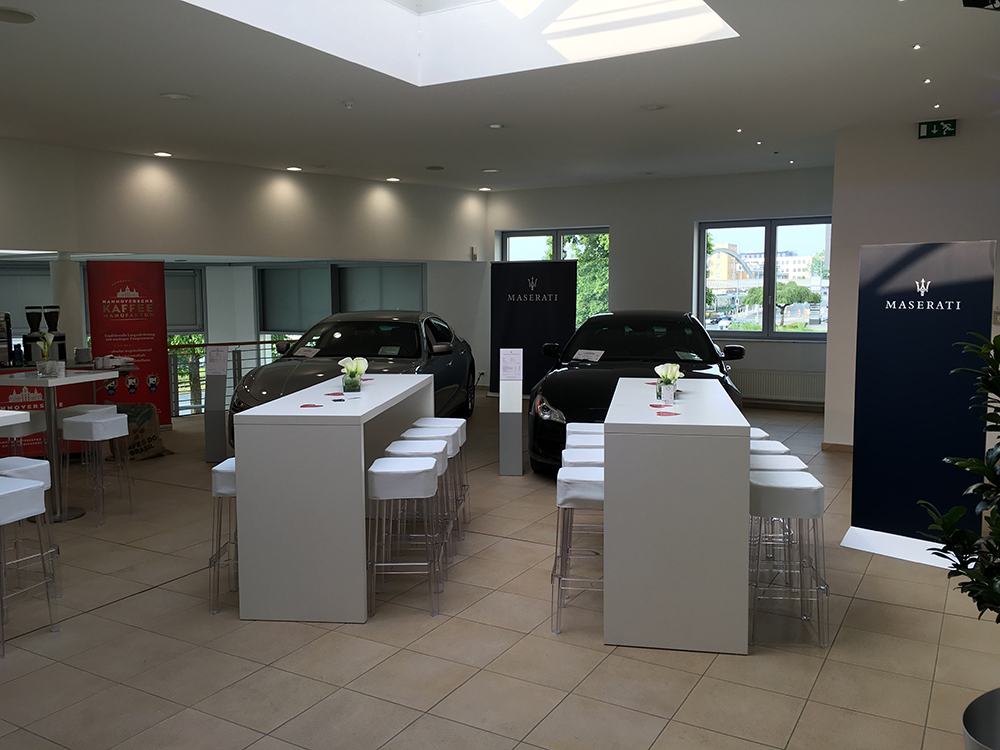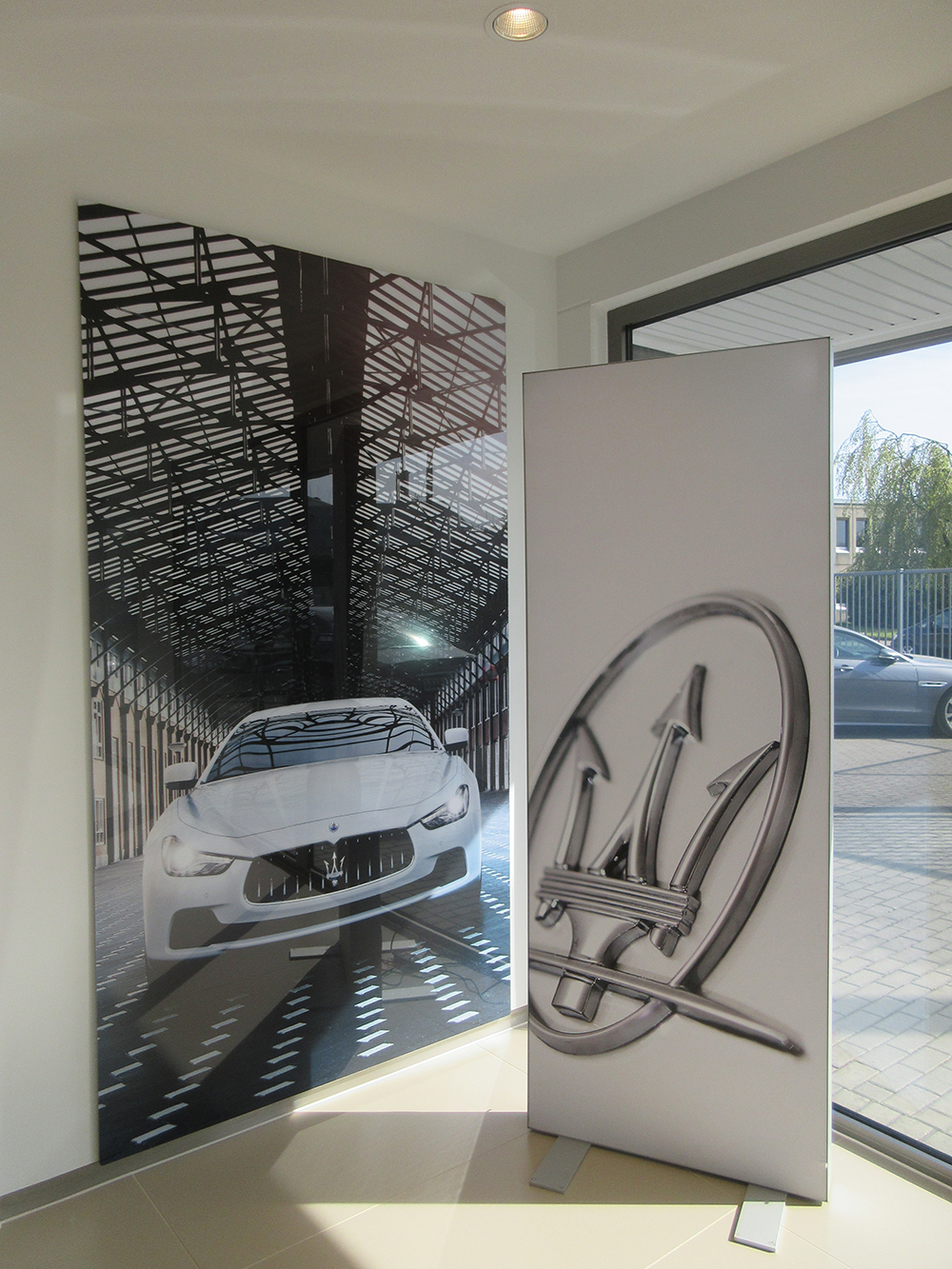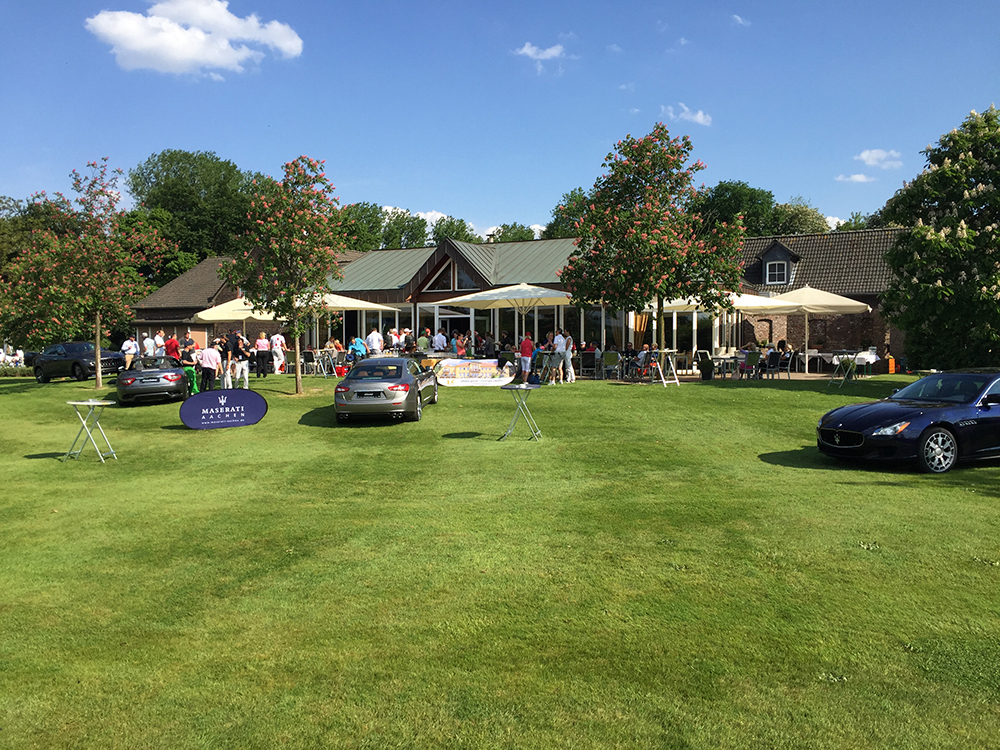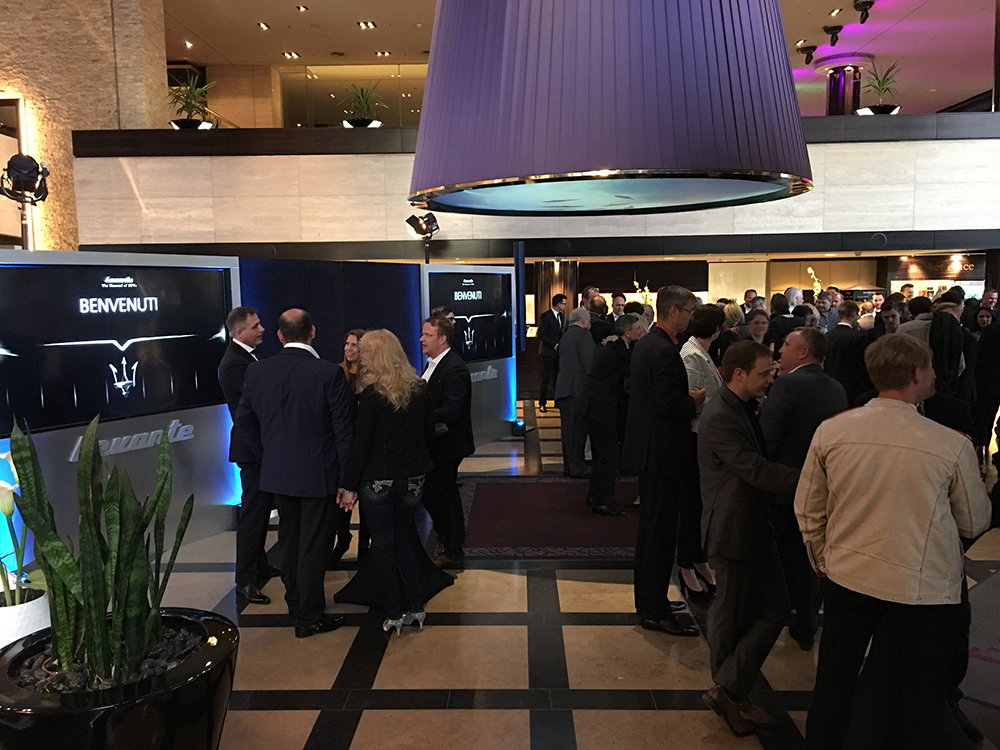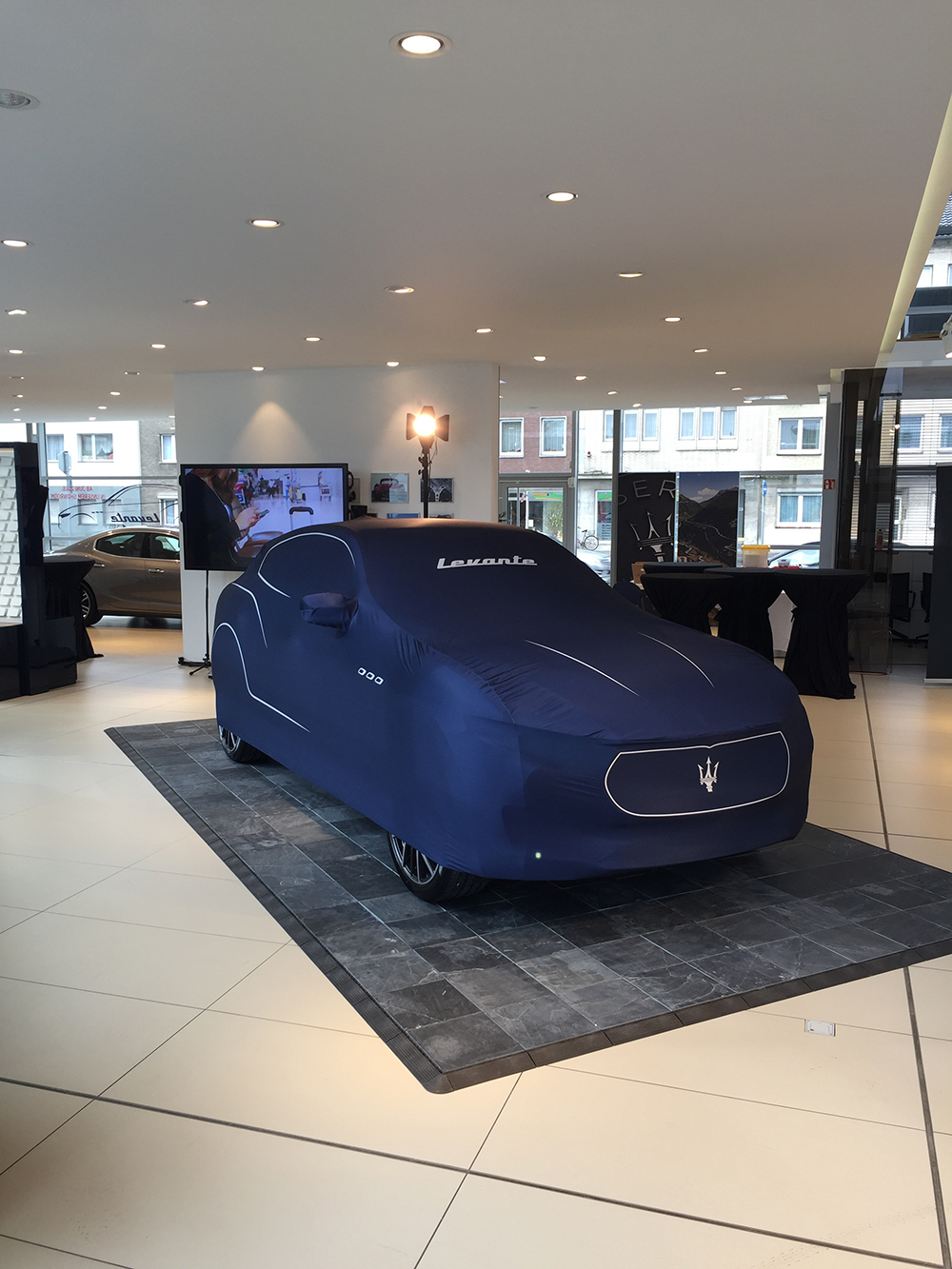 Dealership presentation Maserati Levante
Presentation of the Maserati Levante. As with the national launch events, we had the task of carrying out the initial presentation of the new Levante at the dealerships for the Maserati dealers in Germany and Austria. In 15 cities we realized 15 thrilling events for 15 satisfied Maserati dealers. We were able to welcome 1800 guests to the individual events and to enthuse them for the new SUV.
Flexible concept that fits everywhere
As höchstmass, we were responsible for the realisation of the Maserati Levante's presentation, and we developed a concept in three levels. This ensured that all trade partners could book an event package according to their needs and capabilities. All packages are perfectly tailored to the requirements of the dealer presentation. Our task was not only the delivery of the specially made design elements and the assembly on site. Depending on the package booked, we were also allowed to support the companies with the accreditation of the expected guests or with the catering.
Measuring success
For a sustainable increase in value through the new launch of the Maserati Levante, the contacts generated were qualified by specially trained brand ambassadors and the information supplied was fed into the manufacturer's central CRM system in real time. In this way, we can ensure that a folow-up takes place promptly after the emotionalising event and that sales of the vehicle are ideally supported. In addition, further measures can be derived from the knowledge gained in order to continue to address the target group precisely.