66th IAA Cars in Frankfurt for Maserati Germany
Automobile fair IAA 2015 with stand personnel of höchstmass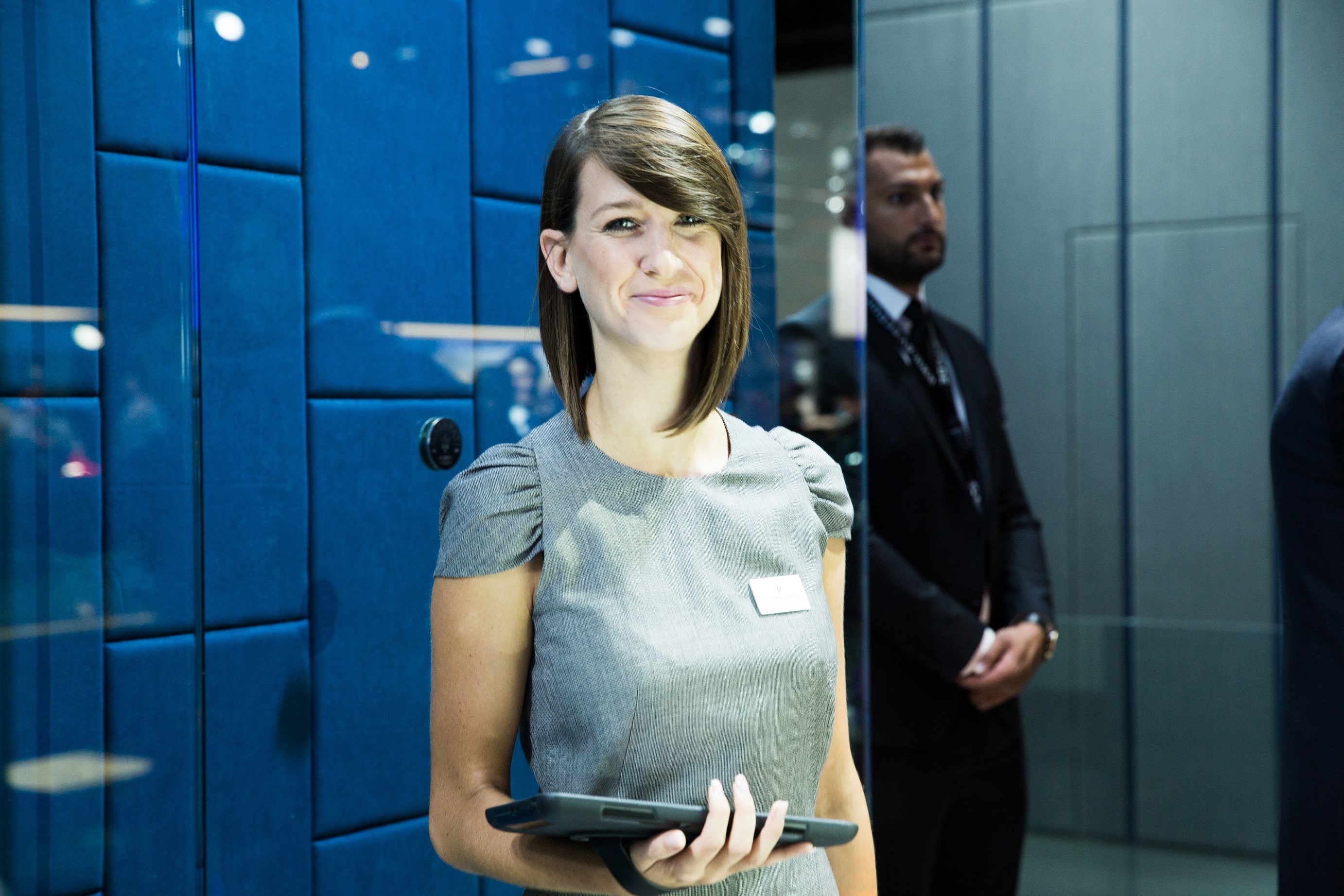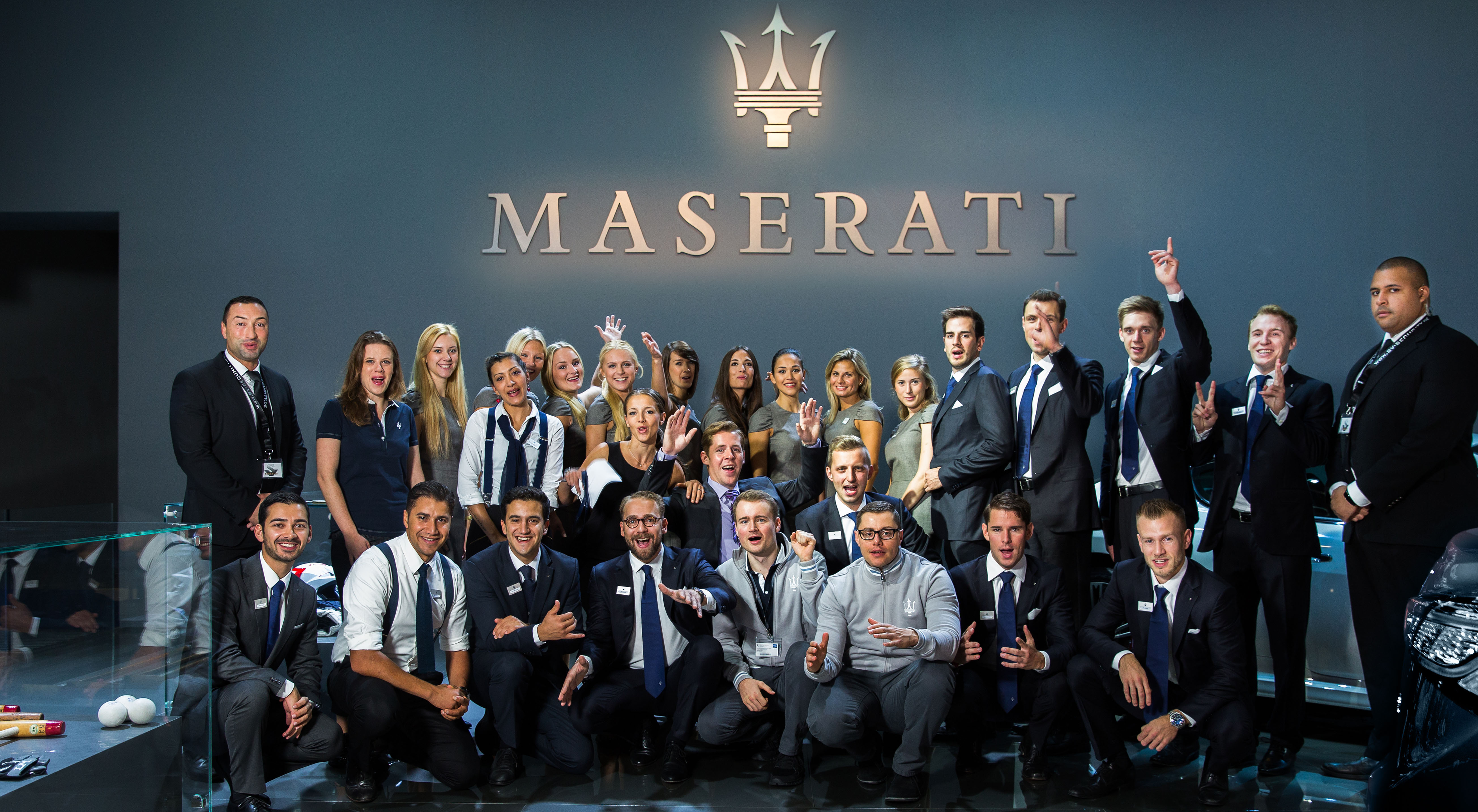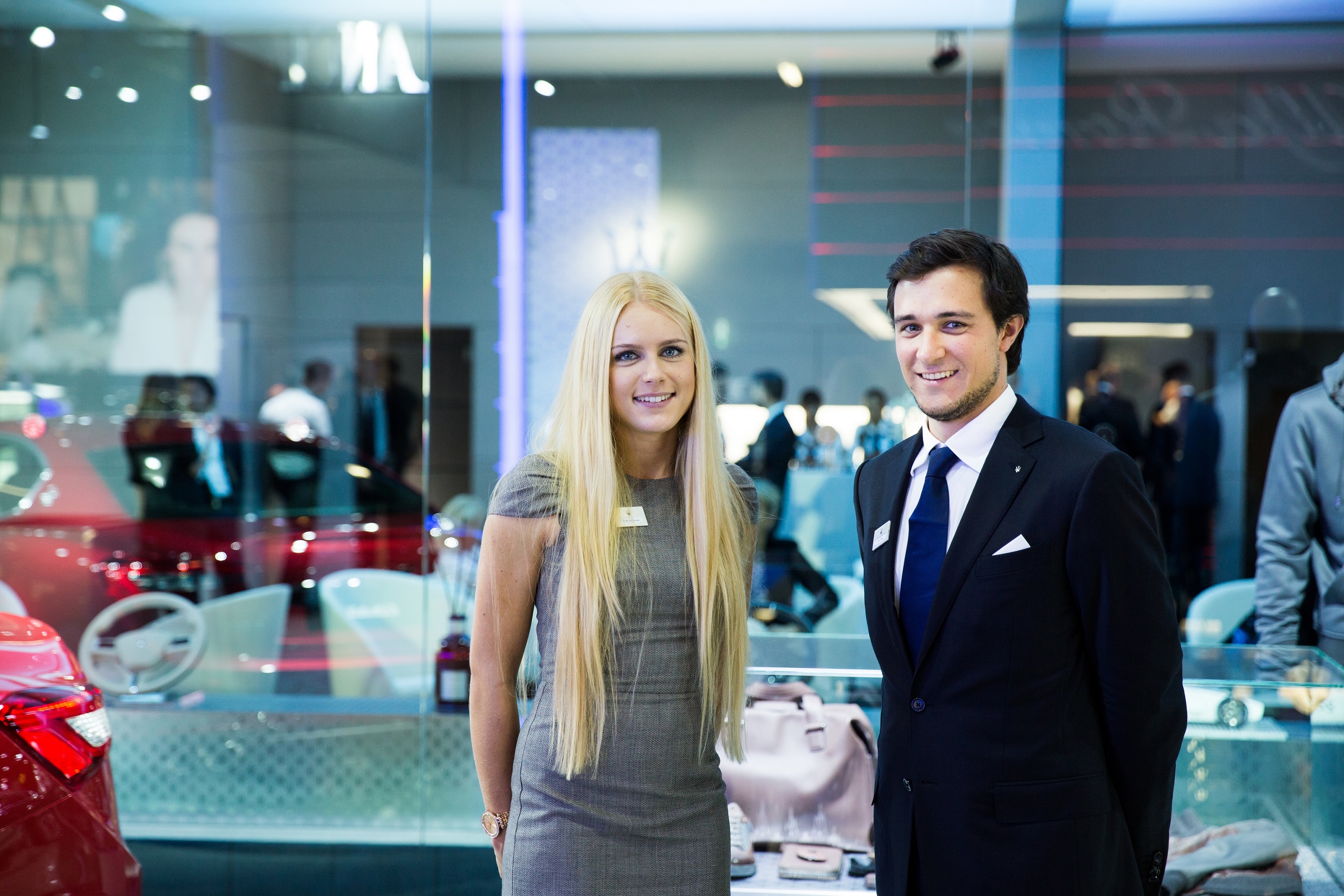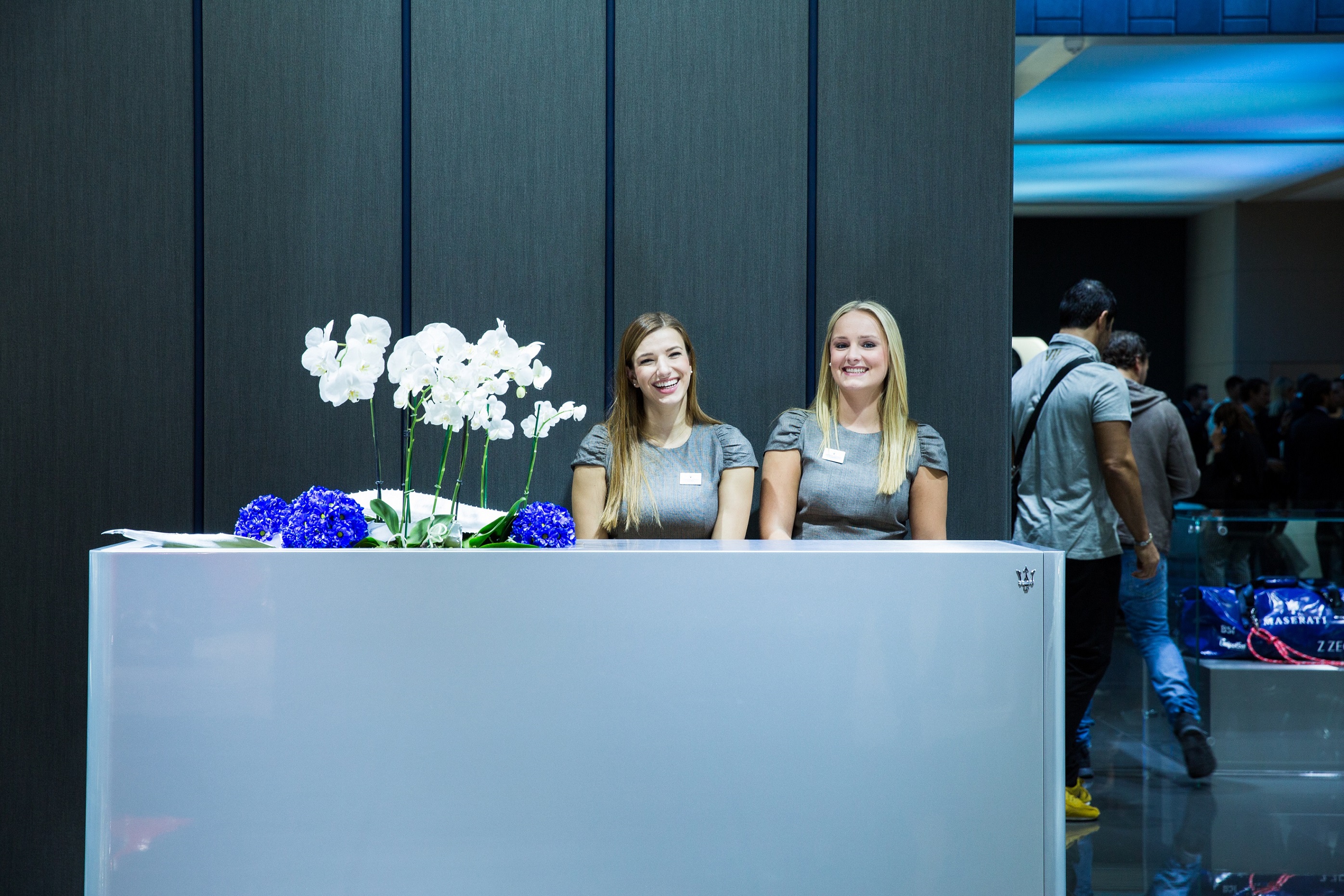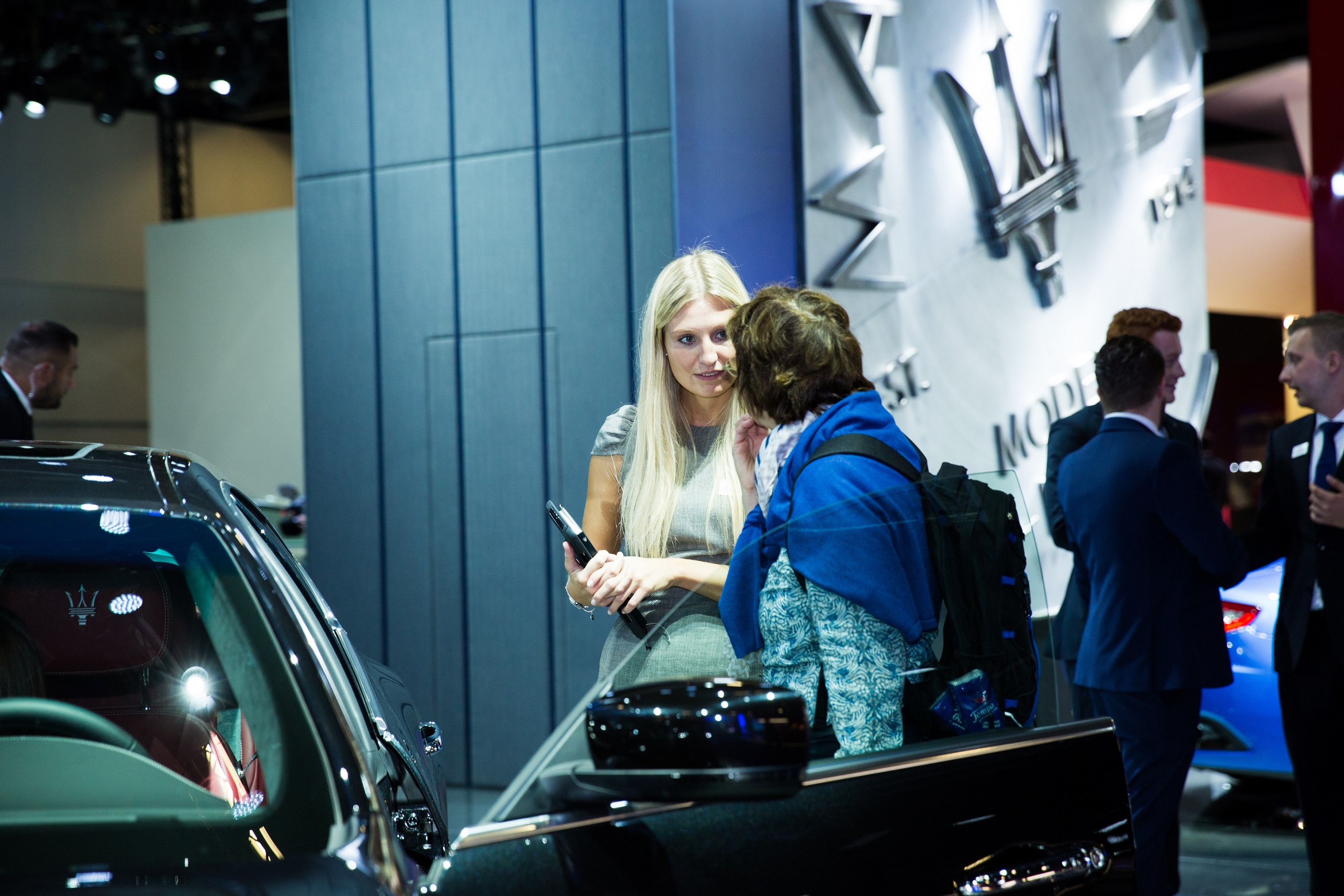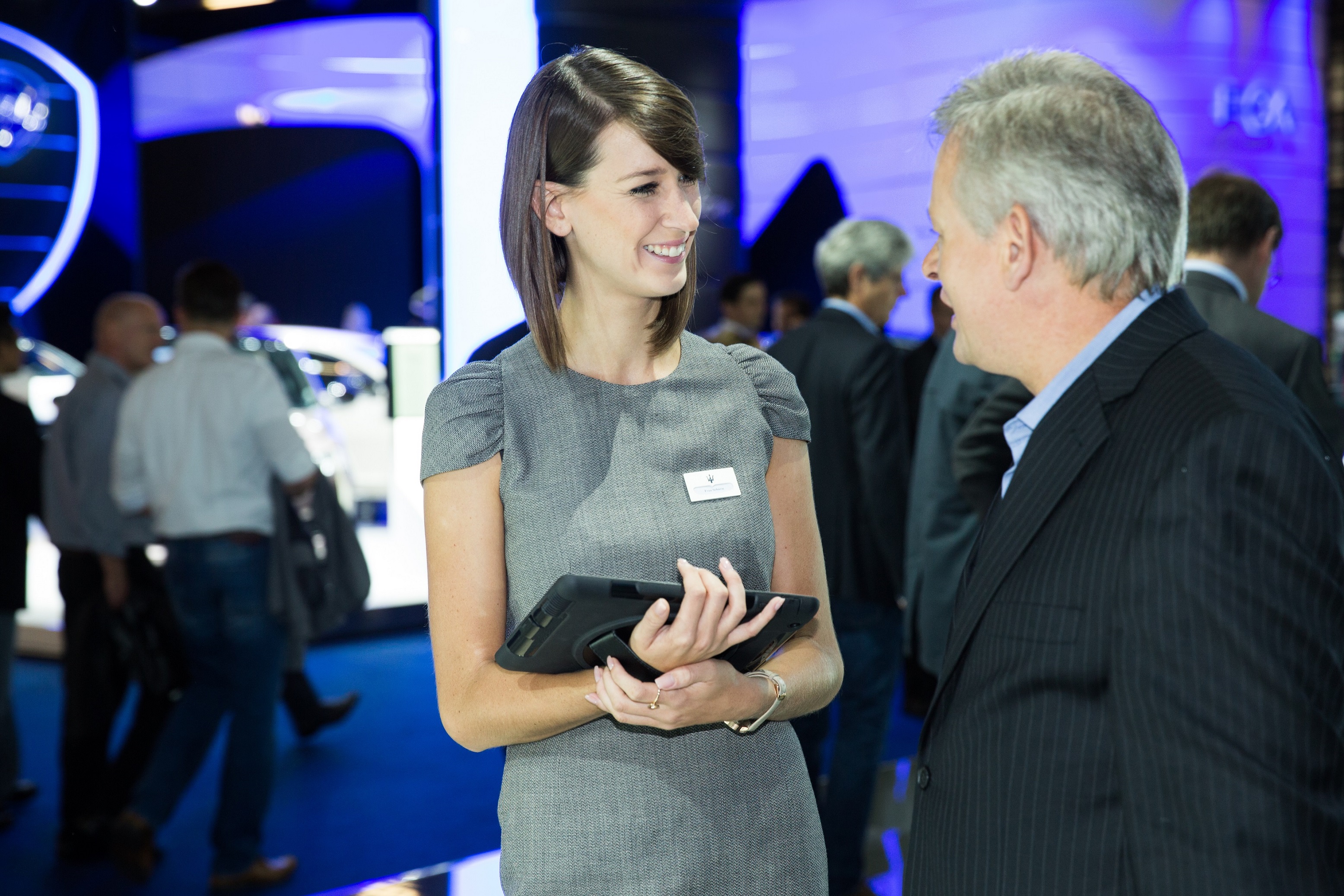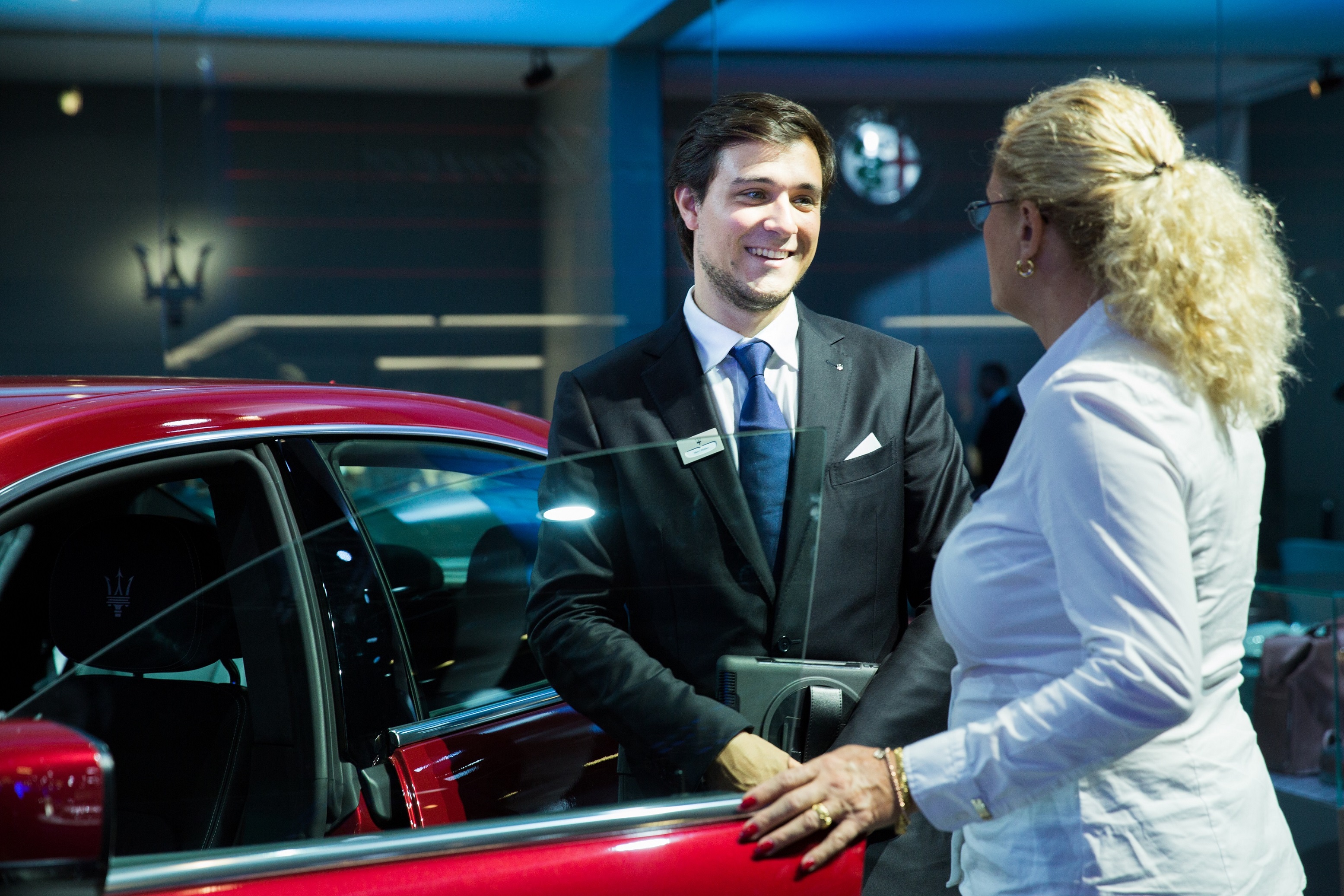 Motor show IAA 2015 in Frankfurt
Following the two highly successful automobile roadshows Welcome Winter Roadshow 2015 and Maserati Summertour 2015, the agency höchstmass will also be providing full support for the premium brand Maserati at the 66th IAA Cars at Frankfurt Motor Show. The purchased services include, among other things, the arrangement and coordination of numerous crafts on site. These include catering, decoration, cleaning and security. One of the key aspects was also the definition of CRM processes, especially for the exhibition and the providing of brand ambassadors.
Quantification and qualification of leads
Together with the customer, we developed a five-stage system for the qualification of the contacts generated at the automotive trade fair. For a correct assessment, it was necessary to devise a flexibly applicable conversation guide that would enable the brand ambassadors to obtain the required information by means of a targeted, unobtrusive questioning technique. This increased efficiency enormously and the subsequent follow-up by the local trade partners was well prepared.
Comprehensive training as ideal preparation
The brand ambassadors, who were well prepared by the agency's experienced communication trainers, were also part of the assignment. In order to meet the high standards of the automobile brand, it was necessary to conduct a comprehensive training course lasting several days in the run-up to the motor show. In the process, each of the 32 employees was introduced deeply into the brand world of the traditional manufacturer. A detailed introduction to the product range was also part of the program. The central aspect of the training was to convey the CRM processes that had been developed in advance and to rehearse the conversation sequences to ensure a reliable result. A comprehensive unit on a brand-adequate appearance rounded off the two-day program.
Monitoring for visualization
Due to the excellent selection at the entrance it was possible to provide the dealers with a very high quality of qualified leads. Through detailed sales tracking, the success of the car presentation could be precisely quantified. From the insights gained, further measures were derived to strengthen the trade in the long term, also beyond the automobile trade fair.