HP-heavy incentive event on panorama roads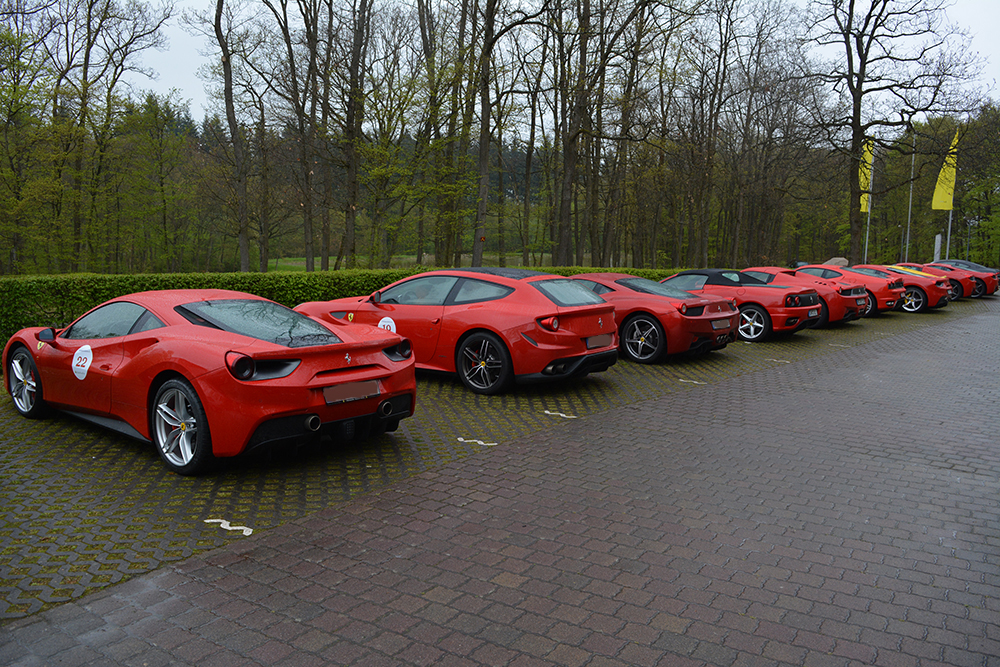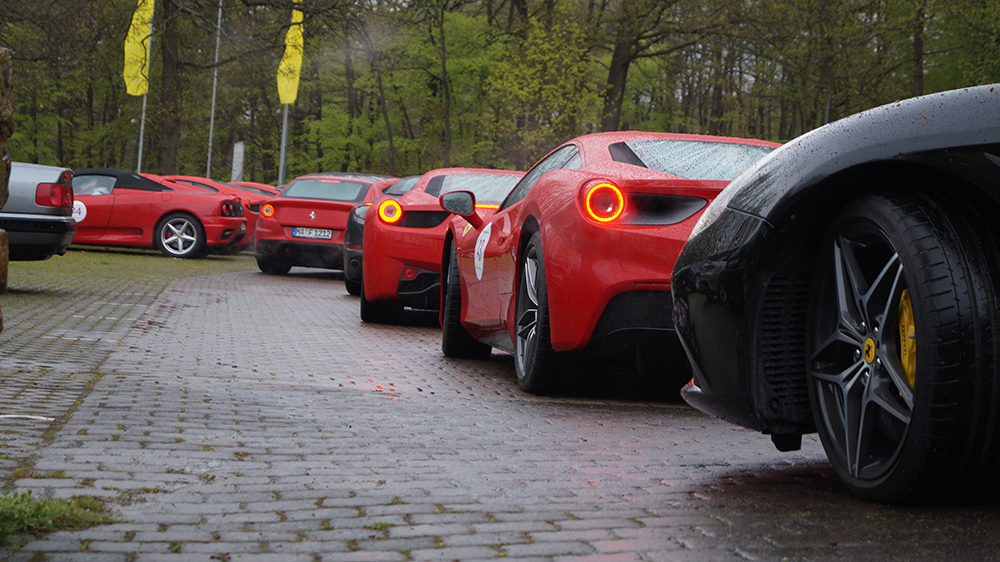 Entertaining rally from Bad Kreuznach to Saarbrücken
Various games along a challenging driving course. With this, we at höchstmass GmbH were able to offer the guests of Autohaus Ulrich in Frankfurt an impressive incentive, despite the rainy day in April. The route took the participants of the Ferrari Spring Tour 2016 from the golf club in Bad Kreuznach via Pirmasens to the Saarland, to Saarbrücken. Selected hot spots offered the opportunity to present the impressive vehicles to an interested audience.
Program not only for die-hard Ferraristi
The entire conception of the rally, including route planning and all creative services was our task. The central component was the creation of a turn-by-turn roadbook, which the participants of the customer loyalty program used to navigate from location to location. We also designed and produced the numerous other print materials. And we also took care of the little guests. At many stations games were installed, which inspired young and old.
At the finish in Saarbrücken, the participants were treated to a highly enjoyable 4-course menu in the Michelin star-rated restaurant. The most successful participants of the day were awarded with prizes at the subsequent awards ceremony.
Evening programme to round off the day
The night owls among the participants were also well cared for. An arrangement made in advance at the local club, offered all those who wanted to dance the chance, to chat over gin and tonic before going to bed in the five-star hotel or to power up to the latest top hits. In order to ensure that no participant had to move any of the expensive vehicles, shuttle buses were also provided for smooth transport. So all participants of the incentive had an extensive program, which left nothing to be desired. We thank you for the exciting assignment and look forward to new common projects.